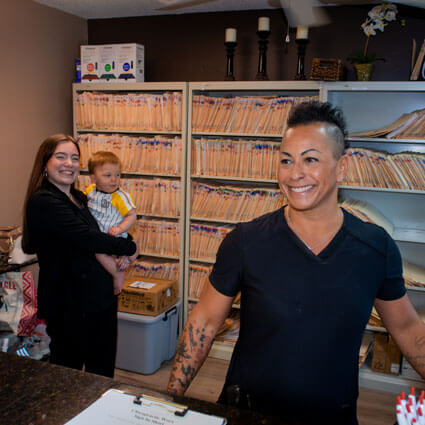 Our Mission and History
Dr. Sherman earned his Doctor of Chiropractic degree from Life Chiropractic College in 1999. Since he purchased our first office in 2001, our mission has been to restore patients to normal function—and maintain that function—through outstanding chiropractic care, so they can do the things they're passionate about in a pain-free way.
We opened the beach office a little later in 2001, and eventually closed the other office so we could focus our attention on providing care for the Panama City Beach community we live in and love.
Our office atmosphere is fun and social, and patients often become friends after meeting for the first time in our therapy room. They appreciate the encouraging, supportive family vibe of Chiropractic Worx and look forward to coming in for their care.
Meet Dr. Sherman

Experience Life-Changing Results
Every patient's issues are important to them, and the results impact their lives in meaningful ways. Sometimes, those results are dramatic. We had a patient who came to us in a wheelchair, after being told he was never going to walk again. Dr. Sherman devised a care plan for him, and after three months with no change, he told the patient honestly that he didn't think chiropractic would work for him.
The patient, an ex-cop, was determined to continue chiropractic care, since he had no other options. A few months later, he was walking with a walker. Then a cane. And finally, without assistance. The man was able to return to work as a security guard, and it was chiropractic care and his own fierce determination that got him there.

About Chiropractic Worx | (850) 249-9355