Meet Dr. Jon Sherman
Changing Direction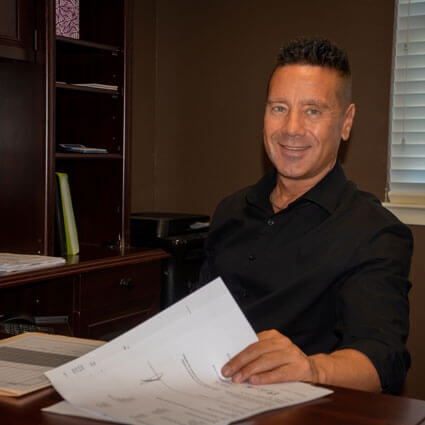 Dr. Jon Sherman was planning to go to veterinary school when an auto accident derailed his plans. He sustained a severe whiplash injury and suffered with excruciating pain for many months before a cousin suggested visiting a chiropractor. The results of care changed Dr. Sherman's life, and he knew then that he wanted to become a chiropractor himself and help other people in the same way.
After over twenty years in practice, helping people get their lives back is still Dr. Sherman's passion. When those people tell their friends and family about the results they got with our care, we're able to help even more people—and that improves our community.
Education and Expertise
Dr. Sherman earned his Doctor of Chiropractic degree from Life Chiropractic College in Marietta, Georgia in 1999. He continually expands his knowledge base to provide the best care possible for Chiropractic Worx patients. He is a Diplomate of Pediatrics and Obstetrics with the International Chiropractic Pediatric Association.
He is also certified in animal adjusting and has adjusted many animals at the aquarium, including dolphins, sea lions, penguins and birds. Most of our patients who seek our care for their pets have dogs, cats or horses—any animal with a spine can benefit from chiropractic care.
Greater Acceptance
Over the course of his career, Dr. Sherman has seen the medical community change its perception of chiropractic care. Many doctors now recognize the benefits chiropractic adjustments offer in correcting the underlying causes of certain conditions, and are happy to refer patients to us rather than suggesting drugs or surgery. We also refer to medical doctors when it's appropriate—our only goal is to get you the care that will help you get better.
Our Services
Away From the Office
Dr. Sherman and his wife have been together for over 30 years, and their lives revolve around family. They enjoy going to the beach, hanging out at the pool, and working out at different gyms. Their three grown kids often participate in their weekend activities.

Dr. Jon Sherman | (850) 249-9355